Originally, this road was called the Road of the Hospital and was later named after François Arago.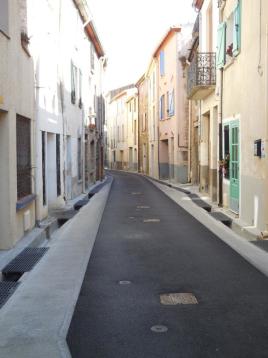 · In the Middle Ages there was a hospital run by monks to accommodate both sick people and pilgrims, many from the route of Saint Jacques de Compostelle.
When the village was extended, after 1371, the hospital was divided up into separate houses, extending from number 15 to 53.
There is a covered passageway at number 17 which led to a mill, built after 1800 and the only mill which produced both oil and flour.

A little further along the road, just after number 3, in the corner you can see an arch in red bricks and behind it two smaller arches which mark the junction of the different water channels which supply the top of the village.
The large archway dates from the fourteenth century and the two smaller ones from the eighteenth.

FRANCOIS ARAGO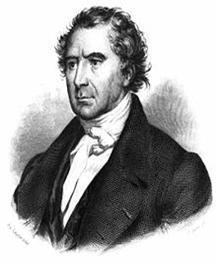 He was born on 26th February 1786 at Estagel and died in Paris on 2nd October 1853.
Dominique François Jean Arago was a french astronomer, physicist, and politician. He went to a secondary school at Perpignan (now the Lycée François Arago) and then went on to higher education at the Ecole Polytechnic of Paris.
In 1825, he researched into the pressure of water vapour. He devoted other studies to astronomy, magnetism and the polarisation of light. For example, he was able to measure the diametre of the planets and studied the light produced by stars.
His name is inscribed on the Eiffel Tower, on another Paris monument called 'Homage to Arago' as well as on medallions placed in the ground of the capital, along the Paris Meridian.
There are many towns in the Pyrénées-Orientales which have roads named after him, and in particular, this one in Laroque des Albères.