Laroque des Albères is a little village in the Pyrenees Orientales at the foot of the Albères mountain chain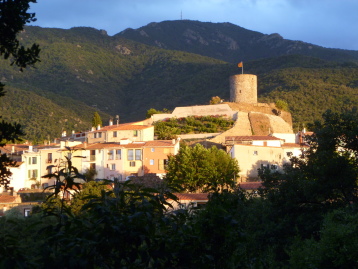 The
picturesque village
of Laroque des Albères is situated in a location of
exceptional beauty
in the foothills of the Albères, the Catalan chain of the Pyrenees, which descends down to the Mediterranean Sea. It forms a verdant oasis in its ideal position on the northern slopes of these hills.
It enjoys a position both close to the coast of the Mediterranean Sea with its seaside towns such as Argelès sur Mer and Collioure at about ten kilometres and also at only fifteen kilometres from Spain. The population is just over 2,000; the people of Laroque are called 'Rocatins'. There is a strong Catalan identity, noticed by the names of the roads written in French and Catalan with the Catalan colours of red and yellow representing blood and gold.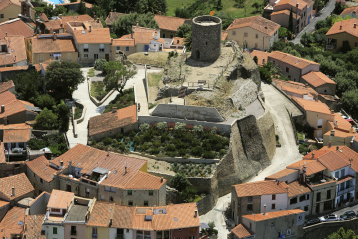 The name Laroque comes from 'Roca' which means both a rock and a fortified castle built on a rock (originally there had been a Visigoth castle in the hills of the Albères. Dwellings were built on the fertile communal ground around the promontory surrounded by watercourses. The village, itself, was built around the castle and then extended into the surrounding area. Its rich history is still being researched today. The village and its surrounding landscape have been marked by the agriculture practiced since ancient times.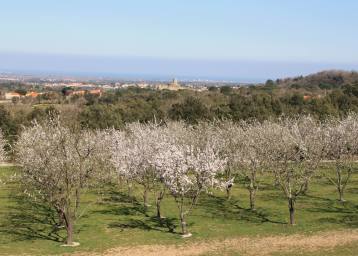 Today it is only the viticulture and the fruit production (apricots, almonds, olives, peaches) which survive. However, far from diminishing in size of population, the village, over the course of the last thirty years, has flourished with its population having doubled in number due to its appeal to people seeking the Catalan climate and the quality of life in the Pyrenees Orientales.